Supporting The Nautilus Project with digital outreach
May 05, 2022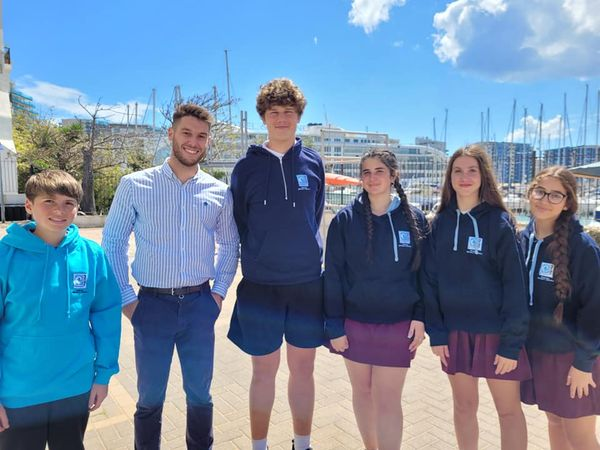 Julian Garcia (Gibtelecom) with students of The Nautilus Project
Supporting The Nautilus Project with digital outreach
Gibtelecom is proud to support The Nautilus Project with their digital outreach needs. Now more than ever, we recognise the importance of staying connected and how the sharing of information is vital, especially in challenging environments.
The Nautilus Project have been working hard to provide a superior learning experience of the Gibraltar marine environment for our community. A purpose-built scientific laboratory has been provided, allowing local students the opportunity to learn and develop their skills in marine biology and oceanography.
Julian Garcia, from our marketing team, recently met with The Nautilus Project and some of the students to see how our internet service has been benefiting the upcoming scientific community.
TNP founders, Lewis and Melanie commented that: "At a time where school educational trips are becoming increasingly difficult, the charity feels that Gibraltar needs local facilities to aid students in reaching their scientific goals."
Student, Matvey, said: "I have really enjoyed my year being part of the Nautilus Project. I continue to learn everyday about the problems we face and ways we can help.
"Furthermore, I really enjoy the beach cleans and getting closer with other people as I feel that it is imperative to help out, especially considering that we are such a small community."
We are proud to continually work closely with such a vital organisation with their connectivity and digital outreach. As well as this we also enjoy participating in their community events, most recently with their annual Big Beach Clean.